WELCOME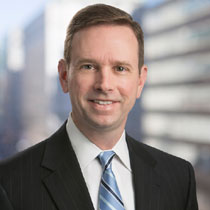 Dear Fellow Tax Practitioner,

On behalf of the Trustees of the Southern Federal Tax Institute, it is my pleasure to invite you to join us at the Grand Hyatt Atlanta in Buckhead for the 52nd Annual Southern Federal Tax Institute. We gather again in October to learn from the most distinguished tax professionals in the country. The Trustees' goal each year is to provide timely and cutting edge information to help you better advise clients and do it with a touch of Southern hospitality.

A theme in this year's conference will be tax reform and how it could impact our practices. We will continue our tradition of starting the Institute with an in-depth review of federal income developments. On Monday afternoon, we will have a legislative update from two Washington insiders on tax reform in the 115th Congress, which promises to be an interesting discussion. On Monday, we also will cover state residency considerations for high net worth individuals and identity theft issues. In light of tax reform, throughout the Institute, we will focus on current legislative developments impacting corporations, pass-through entities and individuals. On Wednesday afternoon, we will again examine the new partnership audit rules, which will come into effect on January 1, 2018. On Thursday and Friday, we will have our usual focus on estate and gift taxation, starting with Professor Donaldson on recent developments Thursday morning and ending with Jonathan Blattmachr on potential changes to the transfer tax system Friday afternoon.

We continue to offer the flexibility of two-day, three-day, or five-day programs. The comprehensive outlines provided by our speakers are a hallmark of the Institute, and we are pleased once again to offer both paper and paperless options. This year, we are offering a 50% discount to first-time attendees. We hope reduced tuition rate will encourage our younger practitioners to attend, but any first-timer may take advantage of the discount. With the tax reform changes being debated in Washington, it is imperative for all of us, whether new practitioners or experienced veterans, to make sure that we are up to speed on the potential changes.

We also want to extend an invitation to join us at our receptions on Monday, Wednesday, and Thursday evenings. The cocktail parties are a wonderful opportunity to renew friendships with colleagues and network with the region's leading tax practitioners. We also encourage you to meet and thank our sponsors. Their support and generosity plays an important part in delivering programs that are exceptional both in quality and value.

We look forward to seeing you at the 52nd Annual Southern Federal Tax Institute. On behalf of the Trustees, thank you for joining us.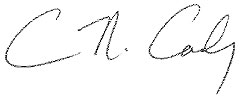 Cam Cosby
President
Southern Federal Tax Institute