WELCOME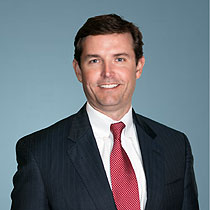 Dear Tax Advisor,
On behalf of the Trustees of the Southern Federal Tax Institute ("SFTI"), it is my distinct honor to invite you to join us at the Grand Hyatt Atlanta in Buckhead for the 53rd Annual Southern Federal Tax Institute. We will gather again in October to learn from some of the most distinguished tax professionals in the country. Each year it is the goal of the SFTI Board of Trustees to provide timely and cutting edge information to help you better advise and counsel clients and do it with a touch of southern hospitality.

The major focus of the 53rd Southern Federal Tax Institute will be the newly enacted Tax Cuts & Jobs Act ("TCJA") and how it will impact our practices. The Institute will start Monday morning with an overview of federal income tax developments since last year's Institute. On Monday afternoon, we will have several in-depth presentations on the new IRC § 199A. The Tuesday morning programs will focus on how the tax reform changes will affect partnerships and real estate and Tuesday afternoon will focus on the significant changes to corporate tax law. On Wednesday morning, we will address international tax reform and the tax aspects of private equity compensation and Wednesday afternoon will have several interesting presentations related to tax controversy. Thursday and Friday will again focus on estate planning topics, beginning with Clary Redd presenting on Estate Planning after TCJA and the estate planning program will end on Friday afternoon with Professor Sam Donaldson speaking on recent developments. 

We continue to offer the flexibility of two-day, three-day or five-day programs. The comprehensive outlines provided by our speakers are a hallmark of the SFTI. This year we are again offering a 50% discount to first-time attendees. It is the hope of the Trustees that the first-time attendee discount will encourage younger practitioners to attend the Institute, but any first-time attendee can take advantage of the discount. With the significant amount of tax law changes as a result of the passage of TCJA, it is imperative for all of us, whether new practitioners or experienced veterans, to make sure we are up to speed on all the changes.

In addition to the great substantive program we have put together, we also want to extend an invitation to join us at our receptions on Monday, Wednesday and Thursday evenings. The cocktail parties are a wonderful opportunity to renew friendships with colleagues and network with the region's leading tax practitioners. We also encourage you to meet and thank our sponsors. Their support and generosity plays an important part in delivering programs that are exceptional both in quality and value.

We look forward to seeing you at the 53nd Annual Southern Federal Tax Institute.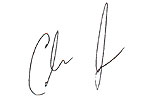 Christopher J. C. Jones
President
Southern Federal Tax Institute