WELCOME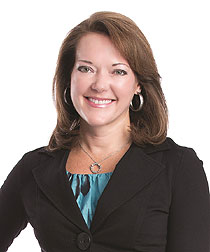 Dear Colleagues,
I, along with the other Trustees of the Southern Federal Tax Institute ("SFTI"), invite you to join us this year at the Grand Hyatt in Buckhead, Atlanta, Georgia for the 54th Annual Institute. SFTI assembles the finest speakers in the country to present timely topics that explore fundamental tax principles in depth. We have planned an excellent program scheduled for October 21st through October 25th.

Our program includes 29 topics presented over five days by leading tax and estate planning practitioners and scholars. The five-day conference is offered in four flexible registration packages: the full five-day package, the initial three-day package (which includes both the income tax and ethics sessions), the final three-day package (which includes the estate planning and ethics sessions), and the two-day package (which includes the estate planning sessions only). There is a 50% discount offered this year for first-time attendees.

This year's Institute focuses on examining in depth the practical planning opportunities that are available to our clients as a result of the Tax Cuts and Jobs Act ("TCJA") and other recent developments. Monday's presentations will begin with a substantive review of federal income tax developments. That afternoon, the speakers will address the important aspects of Section 199A and "qualified business income," SALT workarounds, and Qualified Opportunity Zones. Tuesday's morning program focuses on tax issues for real estate and partnerships, including interest deduction limitations and redemptions of partnership interests. The afternoon presentations will address corporate tax planning opportunities. On Wednesday, we will consider how the TCJA has affected fringe benefits and tax accounting, and we also will examine tax issues relating to Bitcoin and other digital assets. The afternoon program offers several interesting presentations regarding audits and tax controversy. Thursday and Friday are focused on estate planning topics, including basis issues and planning in uncertain times after the TCJA. The Institute will end early Friday afternoon featuring Professor Sam Donaldson covering recent estate and gift planning developments.

A vital part of the Institute is the networking opportunities it provides. Please join us at our receptions on Monday, Wednesday and Thursday evenings. The cocktail parties are a wonderful venue for renewing friendships with colleagues and connecting with the region's leading tax practitioners. We also encourage you to introduce yourself to our sponsors. Their generous support enables us to produce this top notch Institute at exceptional value.

We look forward to seeing you at the 54th Annual Southern Federal Tax Institute.



Kimberly H. Stogner
President
Southern Federal Tax Institute