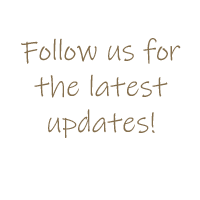 UPCOMING INSTITUTES
October 24 - 28, 2022
October 30 - November 3, 2023
EMAIL SIGNUP
WELCOME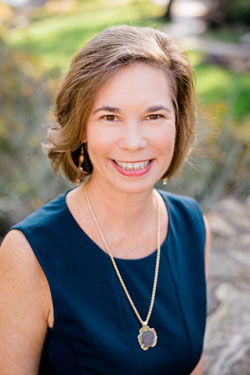 Dear Tax Colleagues:
On behalf of the Trustees of the Southern Federal Tax Institute ("SFTI"), it is my distinct honor to invite you to join us at the Grand Hyatt Atlanta in Buckhead for the 57th Annual Southern Federal Tax Institute. After two years of offering our programming in a virtual format, we are thrilled to gather in person once again in October to learn from some of the most distinguished tax professionals in the country. Each year it is the goal of the SFTI Board of Trustees to provide timely and cutting-edge information to help you better advise and counsel clients, while also providing a touch of southern hospitality to foster new introductions and lasting relationships.
We have planned an excellent program scheduled for October 24-28, 2022, which includes thirty topics presented over five days by leading tax and estate planning practitioners. Though we were bracing for another round of significant tax reform in the recent past (including the unwinding of many of the components of the 2017 TCJA), the prospect of legislative reform in the near future appears less likely. This Congressional pause allows us to focus this year's programming on other emerging tax developments as well as relevant topics for a wide range of tax practices.
We will continue our tradition of starting the Institute with an in-depth review of federal income tax developments. Monday afternoon will include presentations on timely issues of cybersecurity considerations, international tax considerations for closely-held businesses, and SALT workarounds at the state level. Tuesday is devoted to business entity taxation; the morning session will focus on partnership and real estate developments, while the afternoon session will address corporate tax matters. Specific topics include navigating the disguised sale rules, distributions from closely held corporations, remediating busted S corp. elections, and structuring business ventures to meet Section 1202. Wednesday morning will offer a range of topics from employee benefits to tax accounting, while the afternoon session will focus on topics in tax controversy as well as ethics.
Thursday and Friday will again focus on trust and estate planning topics, beginning with recent developments. Thursday morning will continue with fiduciary litigation update and SECURE Act planning. Thursday afternoon will include planning techniques involving QTIP trusts, SLATS, and split dollar arrangements as well as ethics. Friday will include BDOTs, business succession planning, private foundation self-dealing rules followed by an in-depth analysis of Non-Grantor Trusts.
We continue to offer the flexibility of two-day, three-day or five-day programs. The comprehensive outlines provided by our speakers are a hallmark of the SFTI. The five-day conference is offered in four flexible registration packages: the full five-day package, the initial three-day package (which includes both the income tax and ethics sessions), the final three-day package (which includes the estate planning and ethics sessions), and the two-day package (which includes the estate planning sessions only). In addition, we have included a remote option for those who are unable to attend in-person at this time.
A vital part of the Institute is the hospitality and networking opportunities it provides. I feel this aspect is most important in 2022 after two years of remote learning. Please plan to take part and bring younger colleagues along with you this year. Specifically, please join us at our receptions on Monday, Wednesday, and Thursday evenings. The cocktail parties are a wonderful venue for renewing friendships with longtime colleagues, introducing younger colleagues, and networking with leading tax practitioners.
We also encourage you to meet and thank our sponsors and exhibitors. Their support and generosity play an important part in delivering programs that are exceptional both in quality and value.
We look forward to welcoming you in person to the 57th Annual Southern Federal Tax Institute. On behalf of the Trustees, thank you for joining us.



Martha Louise R. Lewis
President
Southern Federal Tax Institute