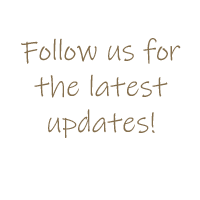 UPCOMING INSTITUTES
October 30 – November 3, 2023
October 21 – 25, 2024
October 27 - 31, 2025
EMAIL SIGNUP
GENERAL INFORMATION
HOTEL RESERVATIONS
The 58th Annual SFTI is delighted to return to the Grand Hyatt Atlanta in Buckhead (3300 Peachtree Road NE, Atlanta, GA  30305). A reduced rate of $272/night has been made for our attendees. CLICK HERE for reservations. If reserving by phone, please call (800) 233-1234 and identify yourself as attending the Southern Federal Tax Institute conference. We urge you to make your hotel and travel plans as early as possible. Please note these rooms will be held as a block, unless exhausted, until October 9, 2023, at which time they will be released to the general public.
COVID-19 SAFETY PROTOCOLS
The health and safety of all SFTI attendees remains our top priority. We are closely monitoring government mandates and policy changes, Centers for Disease Control and Prevention (CDC) guidelines, and public health advancements. Currently, we will rely upon the hotel's policy for large group gatherings in regards to COVID-19 precautions. As information pertaining to the virus continues to develop, we will adjust our approach as needed and keep you up to date with new developments to ensure a coordinated effort and a safe environment for all SFTI attendees.
CONFERENCE MATERIALS
Every registrant will receive a password protected link to access the online materials prior to the Institute. Please contact info@sfti.org or mdecker@brammgmt.com if you do not receive your link within one week of the Institute. Bound hard copies of the course materials will be available to in-person registrants only for an additional $50 per book.  Volume 1 contains Mon-Wed. materials; Volume 2 contains Thurs/Fri materials. Orders must be placed when registering online in advance of the Institute.
VIRTUAL ATTENDANCE
If registering for the virtual Institute, please note only one individual email address may be used per registrant. Links for each day will be sent approximately 1-2 weeks prior to the Institute. Please check your Spam folder if you do not see the links in your Inbox. If you have not received your session links within one week of the Institute, please contact info@sfti.org or mdecker@brammgmt.com. We will be utilizing Zoom Webinars as our virtual platform. Please ensure Zoom is accessible and operates on your device. Please note a $100 technology fee will be added to your total amount due upon checkout.
ADMISSIONS TO SESSIONS & MEALS
SFTI will provide an identification badge for each registrant. Badges must be worn to gain admittance to all sessions and other functions of the Institute. Breakfast, mid-day program lunches (must sign up onsite) and cocktail receptions are complimentary to registered attendees only. Food and beverage is provided for on-site consumption only.
SPECIAL NEEDS
SFTI is committed to providing equal access to our meetings for all attendees. If you are an attendee with a disability and require programmatic accommodations, please contact the SFTI office. In an effort to provide the highest quality of service to all attendees, we require that details of all access requests be communicated in writing to info@sfti.org at least 14 days in advance of the Institute.
CONSENT TO USE OF IMAGE
Attendance at, or participation in, the Southern Federal Tax Institute constitutes agreement to the Institute's use and distribution of the attendee's or participant's image in photographs, video, and electronic media for educational and promotional purposes. Recording of sessions is not permitted.
CANCELLATION POLICY:
A written request for cancellation must be emailed to info@sfti.org by October 16, 2023. You will receive 100% refund (less $75 administrative fee). No refunds will be made after October 16, 2023.