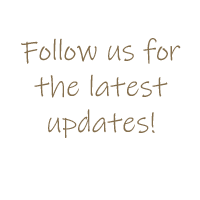 2021 SESSION TOPICS
Virtual Program
2021 SFTI Brochure
UPCOMING INSTITUTES
October 25-27, 2021 (Virtual)
October 24-28, 2022
EMAIL SIGNUP
GENERAL INFORMATION
Join us for one, two or three days of the virtual conference.
CONFERENCE FEES:
Full conference (all 3 days) - $700
Single day - $250
Two days - $500
Choose which day(s) you want to watch:
Monday - Income Taxation and Corporate Taxation
Tuesday - Partnership, International, Employee Benefits, Controversy and Tax Accounting
Wednesday - Estate Planning
Save 15% if you register by August 1, 2021.
50% discount for IRS employees. Additional discounts for full-time professors and sponsors. (Please contact Mallory  Decker at mdecker@brammgmt.com for discount codes).
Discounts may not be combined.
Sharing registrations is not permitted.
INSTITUTE ACCESS AND MATERIALS
Registered attendees will be emailed links to access the virtual program prior to the Institute.  Information to access the online materials will also be emailed approximately one week prior to the Institute.

CANCELLATION POLICY
Registration fees are refundable (less a $50 administrative fee) if written notice is submitted by October 11, 2021.  Please send to info@sfti.org.  No other refunds will be made after October 11, 2021.
Register Now!