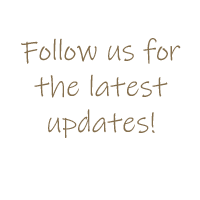 UPCOMING INSTITUTES
October 24 - 28, 2022
October 30 - November 3, 2023
EMAIL SIGNUP
Southern Federal Tax Institute – October 24 - 28, 2022
SUNDAY EVENING, OCTOBER 23, 2022
5:30-7:30 – Registration Begins

MONDAY MORNING, OCTOBER 24, 2022
7:15-9:00 – Registration Opens
8:00-9:00 – Breakfast
MONDAY MORNING, OCTOBER 24, 2022
Presiding Trustee: Martha Louise R. Lewis
9:00-10:30 – Recent Federal Income Tax Developments –This presentation highlights significant changes affecting taxpayers over the past twelve months, addressing significant court decisions, rulings, and statutory and regulatory developments.
Bruce A. McGovern, South Texas College of Law, Houston, TX
Cassady V. "Cass" Brewer, Georgia State University College of Law, Atlanta, GA
10:30-10:45 – Break
10:45-12:00 – Recent Federal Income Tax Developments (cont'd)
12:15-1:05 – Mid-Day Program: Tax Controversy from the Trenches - The IRS has indicated that it will hire an additional 200 attorneys to combat abusive tax schemes, including syndicated conservation easement deals and abusive micro-captive insurance arrangements. Separately, the IRS has continued its international enforcements efforts against unwitting taxpayers, foreign and domestic. This speech will discuss lessons learned from numerous audits and ongoing litigation against the IRS including, whether to push-out in BBA audits, access to Appeals, the IRS's use of summonses during audits, international compliance campaigns and disclosure programs, challenges to IRS regulations, notices, and other actions under the Administrative Procedure Act, and other hot topics from recent IRS enforcement efforts.
Sponsored by Chamberlain, Hrdlicka, White, Williams & Aughtry and presented by John W. Hackney, Jennifer Duval Lindy and Jeff S. Luechtefeld
MONDAY AFTERNOON, OCTOBER 24, 2022
Presiding Trustee: Tiffany A. Altizer
1:15-2:15 – Why Cybersecurity Programs Fail – Whether we want to admit it or not, many organizations' security programs are failing, leading to damaging and costly data breaches. This presentation will provide candid insight on why so many programs are unsuccessful, and provide a checklist of activities so you can ensure that your firm's and your clients' security programs are successful and effective. Attendees will leave this presentation with a clear action plan for implementing a successful Cyber Security program, protecting sensitive data in their purview, and avoiding the pitfalls that have hampered many organizations. Particularly in light of IRS requirements on protecting taxpayer data, an understanding of cybersecurity issues, challenges, and strategies is critical for tax professionals.
Mark Burnette, LBMC, Nashville, TN

2:15-3:15 – International Tax Structuring for Non-Publicly Traded Clients – The cross-border tax landscape continues to be in flux, and given the nature of today's global economy, international tax issues appear with increasing frequency, even for domestic practitioners. While mainstream media and most industry commentary highlight changes affecting publicly-traded companies, there are a host of special considerations impacting closely-held businesses operating internationally, and these issues receive far less attention despite affecting many more taxpayers. This discussion will focus on the cross-border U.S. tax issues (both inbound and outbound) facing non-publicly traded companies, including the current state of relevant laws and tax-efficient structuring alternatives, and will highlight remaining challenges for taxpayers and their advisors to be mindful of.
Summer Ayers LePree, Baker & McKenzie LLP, Miami, FL

3:15-3:30 – Break
3:30-4:30 – State Pass-Through Entity Elections – Benefit or Trap for the Unwary? – In response to the $10,000 cap on the deductibility of state and local taxes for individuals, several states have enacted (mostly) elective regimes where pass-through entities are taxed at the entity level. As with all things states, there is no "one size fits all" approach to these new regimes. There are several nuances and items to consider for both the pass-through entity and the individual owners prior to making an election to be taxed at the entity level. This discussion will review the current landscape of state pass-through entity elections with a discussion of pass-through entity elections in multiple states (including Georgia and North Carolina), observations from the first set of returns filed for electing entities and some crystal ball predictions for the future of these taxes.
Brian Sengson, Bennett Thrasher LLP, Atlanta, GA
Matt Gentile, Dixon Hughes Goodman LLP, Raleigh, NC
4:30-5:30 – Managing Anti-Abuse Rules – In Planning and Controversies – IRS regulations are filled with anti-abuse provisions intended to limit tax planning. Some are understandable and navigable, while others are unpredictable and not tethered to the statutory language or purpose. Planning transactions with confidence, and defending them against IRS challenge, requires knowing which anti-abuse rules represent serious impediments for taxpayers, and which ones are mere shots across the bow. This presentation will explore the varieties of anti-abuse rules and the effect they could have in both planning and controversies.
Gary B. Wilcox, Mayer Brown LLP, Washington, DC
5:30-7:00 – Cocktail Reception
TUESDAY MORNING, OCTOBER 25, 2022
Presiding Trustee: James B. Sowell
7:30-8:30 – Breakfast
8:30-9:30 – Disguised Sales – What the General Tax Practitioner Needs to Know to Avoid Running Afoul of These Provisions – When is a capital contribution not a contribution but a sale? While most tax practitioners would say that they know a sale when they see one, they may be surprised when it comes to partnerships. The disguised sale rules can provide a trap for the unwary where common transactions between a partnership and its partner(s) are recast as a disguised sale, triggering unexpected tax consequences and disclosure obligations. This presentation will provide a case study that explains how the general rules and presumptions of disguised sales can be applied to trip up a practitioner, and techniques that may be available to avoid their application.
Amanda Wilson, Lowndes, Orlando, FL

9:30-10:30 – Hot Topics in Partnership and Real Estate Taxation – This presentation will discuss recent developments in the areas of partnership and real estate taxation, including authorities addressing disguised sales under Section 707, debt-equity analysis, debt workouts, and other important guidance.
Kendal A. Sibley, Hunton Andrews Kurth LLP, Richmond, VA

10:30-10:45 – Break
10:45-12:00 – A Roadmap for Future IRS Audits? New Partnership Disclosures and Their Role in Partnership Audits – Historically, the odds of a partnership being subject to an IRS audit have been extremely low. At the same time, more and more businesses have been choosing to operate in partnership form. In 2015, Congress provided the IRS with new partnership audit rules, and the past few years have brought an avalanche of additional reporting requirements that seem to be crafted to provide the IRS with better information to select partnerships for audit. This presentation will discuss how these new partnership reporting requirements could be utilized by the IRS in the audit process and will also consider how partnerships can navigate the increased reporting requirements to mitigate audit risk and scrutiny.
Matthew Busta, KPMG LLP, Washington, DC
Michael J. Desmond, Gibson, Dunn & Crutcher, LLP, Los Angeles, CA
12:15-1:05 – Mid-Day Program - TBD
TUESDAY AFTERNOON, OCTOBER 25, 2022
Presiding Trustee: R. David Wheat
1:15-2:15 – Hot Topics in Corporate Tax - This presentation will provide an overview of recent developments in corporate tax, including administrative and legislative developments. For example, this presentation could cover corporate provisions in recently passed or proposed legislation, updates to the corporate PLR program, and regulations under section 163(j).
Lisa M. Zarlenga, Steptoe & Johnson LLP, Washington, DC

2:15-3:15 – Distributions by Closely Held Corporations - For shareholders of closely held C corporations, withdrawing cash or other property from a corporation via a distribution can result in significant tax. This presentation covers planning considerations to enhance the tax-efficiency of corporate distributions. Topics include managing E&P to limit dividend treatment, maximizing basis recovery through dividend-equivalent redemptions, structuring redemptions to qualify for capital gain treatment, and distributing contingent value rights.
Shane J. Kiggen, EY, Washington, DC

3:15-3:30 – Break
3:30-4:30 – S Corporations – Busted S Elections and Options to Remediate – When choice-of-entity status as an S corporation is desired, the importance of filing and maintaining a valid S-election cannot be overstated. Severe tax consequences can result if an S-election is ineffective or if a valid S-election is inadvertently terminated. This presentation considers the potential impact of an invalid or inadvertently terminated S-election, and reviews some of the potential options which may be at the disposal of the entity in remediating against such consequences.
Robert S. Keller, KPMG LLP, New Orleans, LA

4:30-5:30 – Section 1202 Qualified Small Business Stock: A Powerful Tax Incentive for Early-Stage Companies – Section 1202 of the Code provides the potential for significant U.S. federal income tax benefits to certain shareholders that acquire "qualified small business stock" ("QSBS") at original issuance and then later sell such stock after a holding period of at least 5 years. Section 1045 of the Code also provides the potential for the rollover of certain gains realized upon the sale of QSBS into newly acquired QSBS. This presentation will provide an overview of Section 1202 and Section 1045, as well as highlight a variety of potential planning opportunities and traps for the unwary or ill-advised. Section 1202 of the Code can be a powerful tax incentive for specified types of early-stage companies seeking equity financing and attendees will learn how to successfully navigate the relevant requirements for their clients.
David Strong, Wilson Sonsini Goodrich & Rosati, Palo Alto, CA and Boulder, CO

WEDNESDAY MORNING, OCTOBER 26, 2022
Presiding Trustee: George A. Hani
8:30-9:45 – Breakfast and Registration
8:30-9:45 – Employee Fringe Benefits and Payroll Tax Deferrals and Credits During and Beyond the Pandemic: Q&As for Employers, and Expected Audit Questions from the IRS – The work-from-home programs that started during the coronavirus pandemic have created a wide variety of questions about tax exclusions, as well as tax withholdings and the corresponding deposits, from both employers and employees. Questions arise not just about reimbursements for in-home expenses and commuting expenses, but also about the design of benefits intended to attract employees back to the office (from free food to loan forgiveness, enhanced dependent care assistance, wellness benefits, athletic facilities, leave-sharing and charitable donations). Where benefits and reimbursements are taxable, Federal and state withholding and tax deposit questions are presented. In addition, pandemic era legislation provides various tax deferrals and credits through payroll tax relief. This presentation will discuss worker benefit program design considerations, as well as ways to mitigate payroll tax exposure to the benefit-providing employer, with a particular focus on both pandemic-related issues and, more generally, on withholding and deposit-timing issues that commonly arise during payroll tax audits.
Mary B. Hevener, Morgan, Lewis & Bockius LLP, New York, NY
Jonathan Zimmerman, Morgan, Lewis & Bockius LLP, Washington, DC
9:45-10:45 – Tax Implications Regarding the Evolution of the New Digital Asset Industry – Over the past decade the digital asset industry has quickly evolved into a financially powerful and fast moving investment class. After a brief primer on digital assets, this presentation will predominately focus on the tax implications of the new protocols and financial products continuously being created within this brave new world.
Navin Sethi, EY, San Francisco, CA
10:45-11:00 – Break
11:00-12:00 – INDOPCO Regulations 20 Years Later – Still a Tangled Web After All These Years – The year 2022 marks 20 years since regulations on costs to acquire, create, or enhance intangible assets, known as the "INDOPCO regulations" were first proposed. What have we learned and what questions remain? This presentation will explore the current state of affairs including the continuing turmoil around transaction costs.
Mary Duffy, Andersen Tax LLC, Washington, DC
12:15-1:05 – Mid-Day Program - TBD
WEDNESDAY AFTERNOON, OCTOBER 26, 2022
Presiding Trustee: John W. Hackney
1:15-2:15 – "But My Accountant Said I Could." What Happens If My Client Blames Me? – We all have longstanding clients we trust. In turn, our clients trust us to provide reliable and accurate tax advice. But what happens when a client faces IRS scrutiny? Pointing the finger at an accountant or other tax advisor is an all too familiar defense for anyone under IRS audit or investigation. This presentation will cover the basics and the nuances of reliance defenses as well as the IRS's recent enforcement efforts against accountants and other tax professionals, including promoter penalty investigations and criminal investigations. (Submitted for 1.0 hour of ethics credit.)
George Abney, Alston & Bird LLP, Atlanta, GA
2:15-3:15 – Tax Enforcement in an Era Evolving Global Tax Rules, Increased IRS Programming Responsibilities, and Uncertain Funding – Since passage of the Tax Cuts and Jobs Act in 2017, tax rules around the world have continued to evolve rapidly. While tax enforcement typically follows behind this evolution, the rapid pace of change places the IRS in a challenging position in deciding where to deploy its limited enforcement resources. A focus on transfer pricing makes less sense in an era of global minimum taxes, for example, while committing too many resources to "listed" and other potentially abusive transactions may allow problematic new issues to emerge unchecked. Meanwhile, the leading role the IRS played in delivering pandemic-related economic relief, added to its responsibility for administering a growing number of other socio-economic programs, will further strain enforcement resources in coming years and limit the IRS's ability to perform its traditional tax collection function. Against this enforcement backdrop, IRS funding prospects remain uncertain and challenges on that front are compounded by tight labor markets and rising costs. This presentation from the former IRS Chief Counsel will draw from these emerging trends to discuss what the future holds for tax enforcement.
3:15-3:30 – Break
3:30-4:30 – Let's Make a Deal: Strategies for Success in Appeals – The Taxpayer First Act of 2019 changed the name of the IRS Office of Appeals to the IRS Independent Office of Appeals. The title change was intended to stress that the office serves to resolve disputes between taxpayers and the government in an impartial manner, independent of the larger compliance mission of the IRS. But did this title revision bring about substantive change in the manner in which cases are prosecuted in Appeals? This presentation will examine what has changed and what remains the same in securing successful outcomes through this critical administrative avenue.
Elizabeth Tucker, PricewaterhouseCoopers LLP, Washington, DC
Kevin Brown, PricewaterhouseCoopers LLP, Washington, DC
4:30-5:30 – How Your Boom Box Playlist "Qualifies" for Appraisal Defense – Some of the most memorable songs blaring from our old boom box can provide exceptional insight into how to analyze the latest Tax Court cases and out-of-tune Form 8283 issues from litigation and appraisal perspectives. What to avoid and why.
David P. Adams III, Adams Capital, Atlanta, GA
Charles E. Hodges II, Jones Day, Atlanta, GA
5:30-6:30 – Exhibitors' Cocktail Hour
THURSDAY MORNING, OCTOBER 27, 2022
Presiding Trustee: Farhad Aghdami
7:00-8:00 – Breakfast and Registration
8:00-9:30 – Recent Estate and Gift Tax Developments – In an always lively and informative fashion, this presentation details significant court decisions, rulings, and statutory and regulatory developments relating to trust and wealth transfer taxes over the past twelve months.
Samuel A. Donaldson, Georgia State University College of Law, Atlanta, GA
9:30-10:30 – Review of the Past Year's Significant, Curious, or Downright Fascinating Fiduciary Cases – This presentation will review selected reported fiduciary litigation decisions from 2021 that relate to multiple areas of estate planning, estate and trust administration, the fiduciary duties of agents, administrators, trustees, and other fiduciaries, and related trial practice, and identify and discuss navigating contemporary fiduciary challenges.
Dana G. Fitzsimons, Jr., Bessemer Trust, Atlanta, GA
10:30-10:45 – Break
10:45-12:00 – Planning for Retirement Benefits: Treasury's Proposed SECURE Regulations – Proposed SECURE regulations make RMD compliance positively fiendish, but improved "RMD trust rules" make estate planning for IRAs somewhat clearer. This presentation will review the new RMD landscape while identifying practical responses to the RMD mess.
Natalie B. Choate, Ataxplan Publications, Wellesley, MA
12:15-1:05 – Mid-Day Program: Hot Topics in Estate Planning from a Business Valuation Expert's Perspective - MPI expert Todd Povlich will discuss the valuation implications of the IRS Chief Counsel Advice Memorandum 202152018, which describes the impact of a pending merger/acquisition of an operating business and how its valuation is affected in the IRS' eyes. Mr. Povlich will also share lessons from recent IRS audits and discuss any other important valuation issues that are pressing.
Sponsored by MPI and presented by Todd G. Povlich.
THURSDAY AFTERNOON, OCTOBER 27, 2022
Presiding Trustee: Kimberly H. Stogner
1:15-2:15 – Estate Planning Strategies for Large QTIP Trusts – Do Good Things Come to Those Who Defer? – The assets of a large QTIP trust may be a substantial part of a client's estate that are subject to estate taxes on his or her death. The provisions of the trust instrument and tax law, however, complicate the use of typical estate planning strategies for QTIP trust assets. This presentation will address the special gift tax and estate tax rules that apply to QTIP trusts and discuss strategies to minimize wealth transfer taxes for QTIP trust assets in light of these special tax rules as well as typical governing instrument provisions and limitations.
M. Read Moore, McDermott Will & Emery LLP, San Francisco, CA

2:15-3:15 – Spousal Lifetime Access Trusts ("SLATs") – The Good and the Bad – Spousal lifetime access trusts ("SLATS") have been widely promoted in recent years as the best "have-your-cake-and-eat-it-too" estate planning strategy out there. In this presentation, we will explore what is the purpose of a SLAT, the tax consequences that flow from creating and administering a SLAT, who is a good candidate for a SLAT, how to design a SLAT, who to name as Trustee of a SLAT and how best to avoid the problems a SLAT can sometimes create.
Charles A. "Clary" Redd, Stinson LLP, St. Louis, MO

3:15-3:30 – Break
3:30-4:30 – What's New, What's Different, and What's the Same in Split Dollar? – In recent years, caselaw, IRS audits and programs such as these, have changed the way individuals and companies use (or don't use) split dollar transactions. This presentation addresses what split dollar arrangements look like now and how they could become very important as a part of planning to address current financial and estate planning trends.
Mary Ann Mancini, Loeb & Loeb LLP, Washington, DC
4:30-5:30 – So You Think You Can Dance? The Ethics of Fixing Bad Moves – Practicing law, particularly tax law, can feel like dancing on the head of a pin at times. We are all human, and errors will occur. The panel will explore ethics considerations in managing mistakes and will present practical solutions for dancing your way out of danger. (Submitted for 1.0 hour of ethics credit.)
Stephanie Loomis-Price, Winstead PC, Houston, TX
Lauren J. Wolven, Levenfeld Pearlstein, LLC, Chicago, IL
5:30-7:00 – Cocktail Reception
FRIDAY MORNING, OCTOBER 28, 2022
Presiding Trustee: David C. Sojourner, Jr.
7:00-8:00 – Breakfast
8:00-9:00 – Section 678 and Beneficiary Deemed Owner Trusts (BDOTs) – The fiduciary income tax system taxing non-grantor trusts can be complex. The loss of certain benefits and highly compressed tax rates often seems unfair. This presentation will explore how settlors can avoid the application of these fiduciary income tax rules by including a power that forces a beneficiary (including another trust) to be deemed the owner for income tax purposes – even after the settlor's death. This presentation also will examine how this can be accomplished with a power to withdraw only the taxable income without the more drastic power to withdraw the entire corpus itself and when this approach will produce dramatically superior tax results to standard non-grantor trust designs.
Edwin P. Morrow III, Huntington National Bank, Dayton, OH
9:00-10:00 – Business Succession Planning: The More Things Change, the More They Stay the Same – The regulatory environment and taxation of private companies is an ever-changing landscape, but the humans who own them are driven by the same desires. How different generations within the life-cycle of a business express and achieve these goals may be quite different, though they face the same issues. This presentation will discuss the human elements behind succession of a business and current strategies for legally and tax efficient options to achieve the client's goals.
Joshua E. Husbands, Holland & Knight LLP, Portland, OR
10:00-10:15 – Break
10:15-11:30 – A Practical Primer on the Private Foundation Self-Dealing Rules – The self-dealing rules for private foundations impose a dangerous set of unanticipated and counter-intuitive traps for even well-intentioned family members and fiduciaries of private foundations. This presentation will provide an overview of these rules, including a discussion of their history and intent and ways to help clients and fiduciaries identify and avoid the pitfalls, with a special focus on employment of family members, family offices and coordinated services among family entities, and co-investments.
Brad Bedingfield, Hemenway & Barnes LLP, Boston, MA
11:30-1:00 – Benefits, Burdens, Traps and Pitfalls of Non-Grantor Trusts – Although many lifetime estate planning strategies are built on the chassis of grantor trusts, it may be preferable, in some cases, to use non-grantor trusts. Moreover, the Biden Administration, following several Congressional bills introduced last year, has proposed limitations on the efficient use of grantor trusts. In all events, grantor trust status will terminate no later than when the grantor dies. In some cases, a non-grantor trust will be preferable to a grantor trust. However, non-grantor trusts face the top federal income tax bracket and face the net investment income tax at just $13,450 of income, while individuals face these at much higher thresholds. This presentation will discuss when it may be appropriate to terminate grantor trust status even before the grantor dies, what the consequences may be of doing so and ways in which the income tax burden on non-grantor trusts may be alleviated.
Jonathan G. Blattmachr, Pioneer Wealth Partners, LLC, New York, NY
Diana S.C. Zeydel, Greenberg Traurig, P.A., Miami, FL